I'm pleased to announce that my story "The Withering Sky" is a recipient of the Writers of the Future Award 2022. The space horror novelette will be published in the upcoming Writers of the Future Volume 39 on 16th May 2023.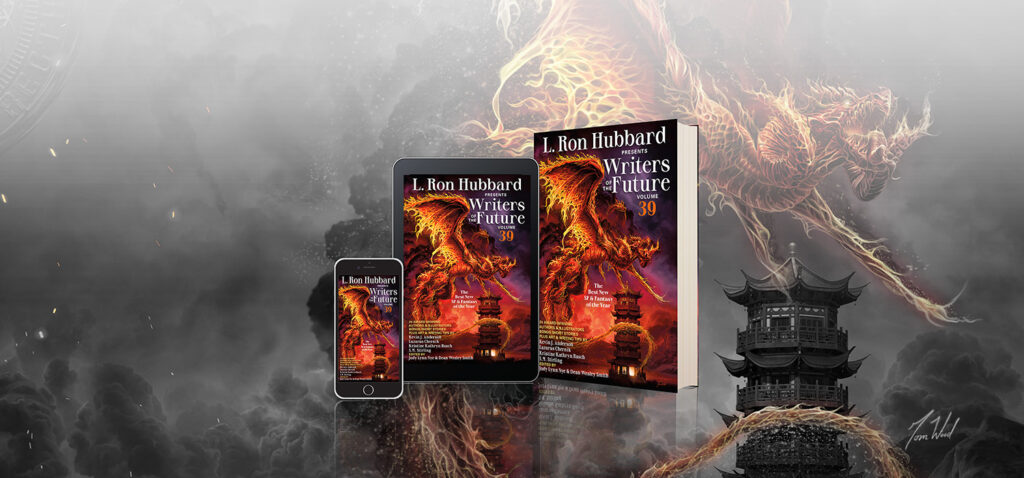 Click here to order the anthology from your preferred store.
The Writers of the Future anthologies are an excellent way to discover up-and-coming writers in science fiction and fantasy — not to blow my own trumpet (okay, maybe a little bit). The contest and associated publication have been running for decades (with 39 volumes at the time of writing). Many genre-leading writers such as Nnedi Okorafor, Patrick Rothfuss and Ken Liu got their start in these pages.
You can find all the previous anthologies here.